Ukulele Lessons for KIDS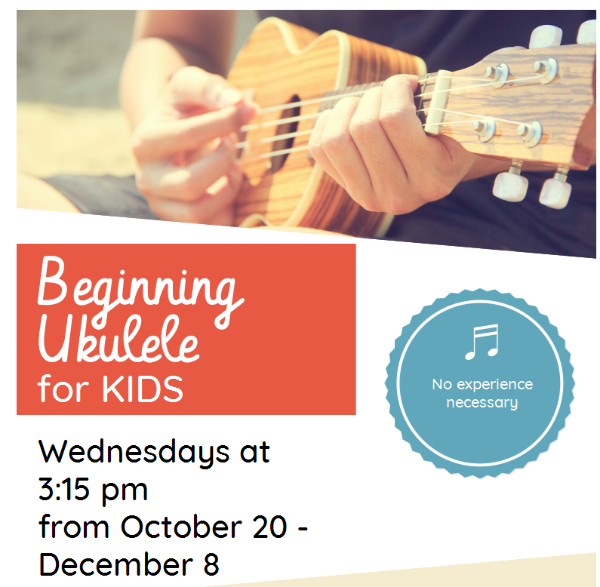 Learn simple chords and songs. For children age 8 and up. Registration required.
---
Get creative with markers, fabric, paint and more -- and make your own bag! Recommended for ages 4 and up. Registration required.
---
Celebrate the holiday with your little ones with our "Trick or Treat" story times. Enjoy short stories, songs and a "Trick or Treat" parade through the library with small gifts. Costumes encouraged but not required. No registration required.
---
Thanksgiving Craft
---
Graphic Novel Book Club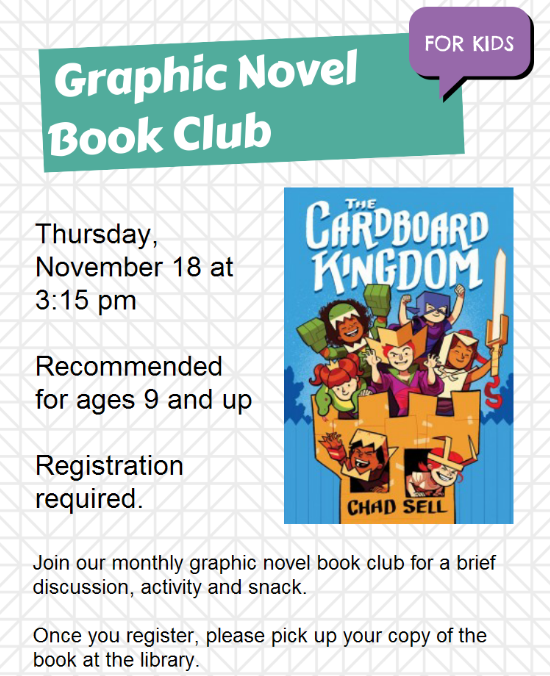 Our next graphic novel is Cardboard Kingdom by Chad Sell. Stop by the library to pick up a copy. Our meeting will include a short discussion, snacks and a craft. Registration required.
---
Storytots
---
Contact the Library for more Information
Visit our Facebook Page, Online Events Calendar or call the library to find out more.
---
Wander around the library and enjoy a new storywalk each month.
---
---
Come in and sign up at the library. Find out more.
---