The Mattapoisett Free Public Library received funds from the Richard & Ann J. Prouty Foundation to support a new initiative, "Start Locally - Live Sustainably". The goals of the initiative are to:
provide Mattapoisett residents with resources and information on topics such as climate change, sustainability, eco-friendly and zero waste living, and local environmental issues
engage speakers and local experts to present programs on sustainability related topics and provide forums for residents to discuss such topics
collaborate with local groups to raise awareness of sustainability efforts in the area
This project will emphasize the importance of community endeavors and groups that promote a sustainable lifestyle. Citizens are welcome to make suggestions of resources, local efforts to highlight, and program ideas. This page will provide information on our programs as well as other events and information that relates to sustainable living. Check back frequently to see what's new!
---
Climate Preparedness Week 2021
WHAT IS CLIMATE PREPAREDNESS WEEK?
During September 24–30* each year, Communities Responding to Extreme Weather mark Climate Preparedness Week, dedicated to learning, service, and actions that better prepare our communities for extreme weather events. By coming together to host events, we provide the resources and space to think about the ways that climate change disadvantages some communities more than others.

THEME: THE WEATHER IS CHANGING: ARE YOU PREPARED?
By coming together to host educational and service-oriented events, we can equip ourselves and our communities with the resources, tools, and mindsets to build resilience in the face of changing weather and our changing climate. We'll explore how severe weather and climate change affects us all--locally, globally, publicly, and personally. Additionally, we'll learn about how the impacts of climate change and extreme weather intersect with racial, social, and economic justice and how we can respond to these changes from the ground up and the top down.
Click here to learn more.
Events:
Reading Public Library
Climate Justice: Finding Equitable Solutions to the Climate Crisis. Join Nia Keith, Social Justice Educator and climate activist, in an interactive lecture on climate justice. Join fellow community members as we make space for questions, conversations, and, most importantly, climate action. No registration required.

Date: 9/21/21
Time: 7:00-8:30 PM
Location: 64 Middlesex Avenue, Reading MA, 01867
Questions? Contact fiorillo@noblnet.org

Beverly Public Library
Are you confused about what goes in your trash bin and what goes in your recycling bin? You're not alone! Join Neil Rhein, founder and executive director of Keep Massachusetts Beautiful, and learn what really happens to our trash and recyclables here in Beverly. Part of Monday Mornings program series sponsored by the Friends of the Beverly Public Library.

Registration:
To register for this event please contact ridenour@noblenet.org

Date: 9/27/21
Time: 9:30 AM
Location: Virtual (Zoom)
Questions? Contact ridenour@noblenet.org

Plymouth Public Library
Join us as we participate in Climate Preparedness Week 2021 with a virtual book discussion of Naomi Klein's "This Changes Everything." Our Librarians will facilitate an engaging discussion on the concepts outlined in Klein's book while tying the conversation in to our own experiences with climate change awareness and preparedness understanding. Registration is required to receive the Zoom link.

Registration:
To register for this event and receive the Zoom link, please click here: https://plymouthpubliclibrary.libcal.com/event/8130445

Date: 9/27/21
Time: 6:00-7:00 PM
Location: Virtual (Zoom)
Questions? Contact sindeglia@ocln.org

Brewster Ladies Library
Flood Insurance on Cape Cod - Tuesday, September 28 at 6:30pm - This presentation will review the basics of flood insurance on the Cape: how to access it, what it covers, and what it costs. It will also review what you can do to lower the costs of flood insurance for your home and what your community may be doing that makes you safer from flooding and makes your insurance cheaper, too.

Registration:
Please email ggriffis@brewsterladieslibrary.org

Date: 9/28/21
Time: 6:30 PM
Location: On Zoom
Questions? Contact ggriffis@brewsterladieslibrary.org

John Curtis Free Library
Join us as The Emergency Management team of the Town of Hanover will present How to Prepare for Extreme Weather.

Registration:
Registration is not required to attend this event.

Date: 9/29/21
Time: 7 PM
Location: This event will be offered in a virtual format and in-person (534 Hanover Street, Hanover, MA 02339).
Questions? Contact vjohnson@ocln.org
Brewster Ladies Library
Join us for a community discussion of How to Prepare for Climate Change by David Pogue on Zoom.

Registration:
Please email ggriffis@brewsterladieslibrary.org

Date: 9/30/21
Time: 6:30 PM
Location: On Zoom
Questions? Contact ggriffis@brewsterladieslibrary.org

Fitchburg Public Library, MA
Join Mount Washington Observatory's Brian Fitzgerald on Zoom for an investigation into the unique life and work of weather observers stationed at the observatory year-round. We will explore how the mountain's weather works and what it can tell us about New England's own weather patterns. This program will include interactive demonstrations, weather instruments, stunning photography, and video footage from the summit.
Registration:
Register for this event at https://tinyurl.com/fplweather

Date: 9/30/21
Time: 7 PM-8 PM
Location: Virtual
Questions? Contact kenneya@cwmars.org

Newton Free Library
Learn about electric vehicles from the Newton's Climate and Sustainability Team and the EV Task Force. Join us for a presentation and panel discussion on federal and state rebates, and charging and choosing an electric vehicle. A Q and A will follow. This program is part of the Green Newton series.

Registration:
Register here for this event: https://newtonfreelibrary.libcal.com/event/8068819

Date: 9/30/21
Time: 7:00-8:00 PM
Location: Virtual
Questions? Contact emeyers@minlib.net
---
Tips and Tricks to be your most sustainable self!
---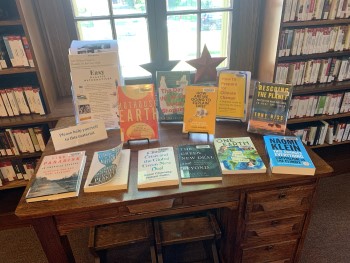 Check out our "Start Locally, Live Sustainably" book display! This is where you can find all of our newest books on climate change, the environment, and living sustainably.
---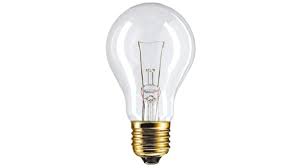 Always shut off lights and electronics when leaving a room. You will conserve energy and save money!
---
Decline the plastic bags at the store and opt for reusable!
---